Discrimination Leads to Stress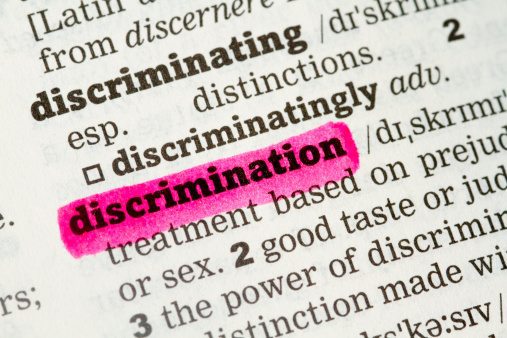 The United States is a diverse country that isn't always united. More than half of American adults say they experience discrimination on a day-to-day basis. This discrimination has large consequences, not just on the individuals but on society as a whole. And, according to new research from the American Psychological Association (APA), it has a great impact on American stress levels as well. 
According to the APA, 69 percent of Americans have experienced discrimination. Whether a person is unfairly stopped by police, verbally abused by neighbors, or unjustly treated by healthcare professionals, discrimination can trigger a stress response and impact a person's health. Discrimination-related stress has mental health consequences, including anxiety, depression, and sleep issues. The APA reports that this type of stress can be linked to hypertension, diabetes, smoking, alcohol abuse, and improper nutrition.
Listed below are APA statistics about different discriminated groups.
Discrimination and Stress Statistics
Age. Young adults reported a higher discrimination rate compared to older adults (75 percent of Millennials compared to 56 of Matures). Younger adults also reported higher stress levels compared to Baby Boomers.
Disability. According to the APA, "adults with a disability are twice as likely as adults without a disability to say that their life has been harder because of discrimination." In fact, 33 percent of adults with disabilities report extreme levels of stress, while only 18 percent of adults without disabilities report high levels of stress.
Gender. In the study, 30 percent of women said that they experienced gender discrimination on a daily basis (only eight percent of men reported gender discrimination). Women in the study also reported higher levels of stress than the male participants.
Race/ethnicity. The APA found that 81 percent of American Indian/Alaska Natives have experienced everyday discrimination. And a majority of Black (76 percent), Asian (74 percent), and Hispanic (72 percent) adults also reported everyday discrimination.
Sexual orientation/gender identity. According to the study, LGBT adults are more likely to report extreme levels of stress compared to non-LGBT adults, and forty-nine percent of LGBT adults said that their stress levels have increased.
Stress Relief Tip: A Mindful Community
One of the best ways to relieve discrimination-related stress is by surrounding yourself with mindful people. A mindful community of kind, open-minded people will help you relax and foster a more positive outlook on life. You can also relieve your frustrations by becoming an activist for change. Join a local committee that addresses issues you're passionate about. Use your voice and actions to influence change.