Murals for Unity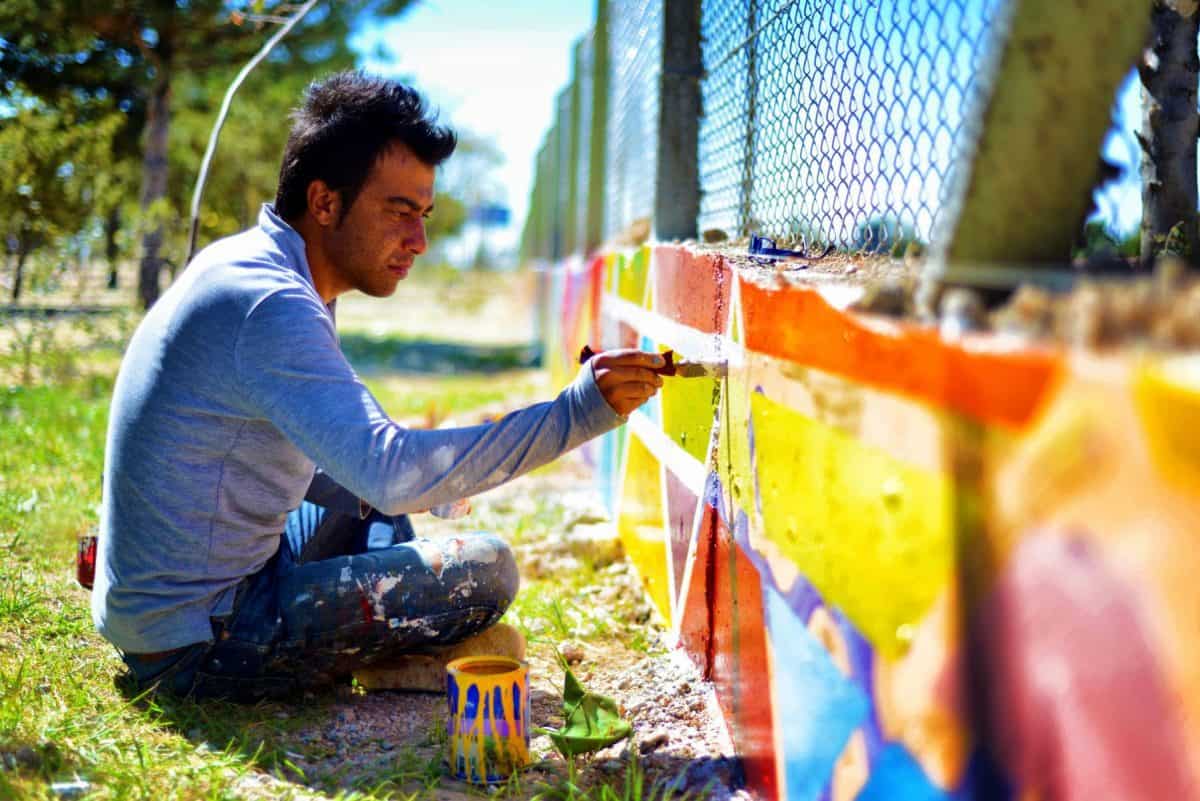 Is there a dreary spot in your neighborhood that's in desperate need of some attention? Maybe now is the time to do something about it. Revitalizing a neglected area is a fun group project for your community and it's also a way to make your neighborhood more inviting. So if you want to brighten up a public space, consider a community mural.
There are so many benefits to having a community mural. Public art displays often celebrate local history or educate people on social or environmental issues. Collective murals can give voice to people who feel voiceless. They can also boost community pride. In fact, a 2012 study of Boston communities found that murals in inner cities "circulate dramatic, alternative representations of local identity, heritage and history, contesting attributions of stigma and danger promulgated in mainstream media."
There are many grassroots organizations that provide communities with the tools to achieve a public mural. Some examples include the Creative Action Institute, Groundswell, and the Chicago Public Art Group. Listed below are just a few helpful tips to help you get started.
Location, location, location. So you have a dreary wall you'd like to transform into a work of art? The next thing you need to do is get permission. Find out who actually owns the property and try to obtain life protection for the mural. You must also consider the condition of the wall. Is it in good shape? Are there cracks? If any repairs are needed, it's important to get them done soon.
Big or small. The next thing you'll need to consider is the measurements of the mural. If you plan for your mural to be just at height level than you're fine, but if you want a grander mural you'll need scaffolding and ladders.
Come up with a theme. This is probably one of the harder steps. Getting the whole community involved means getting lots of different opinions about what the mural should and should not consist of. You could have a mural that's a smorgasbord of all their ideas or you could hold a vote and focus on one symbol, issue, or historical event.
Figure out a design. Coming up with a design can be a challenge as well, but there is a way for you to figure it out. You can submit your theme ideas to local artists, have them come up with designs, and have the community vote on the final mural. Or you can get the community kids involved by having a competition at a local school. 
Collect supplies. You'll need a lot of materials besides paint to decorate your mural—brushes, rollers, drop cloths, eye protection, metal scrappers, mixing trays, buckets, and paper towels for spills are just some of the goods you'll need. To get all of these things you're going to need to raise funds. Reaching out to organizations or companies for help, hosting a sale, or planning a fundraiser may be just the solution.
Once everything is in order, you'll be ready to create your community mural!