Stress Breaks Your Back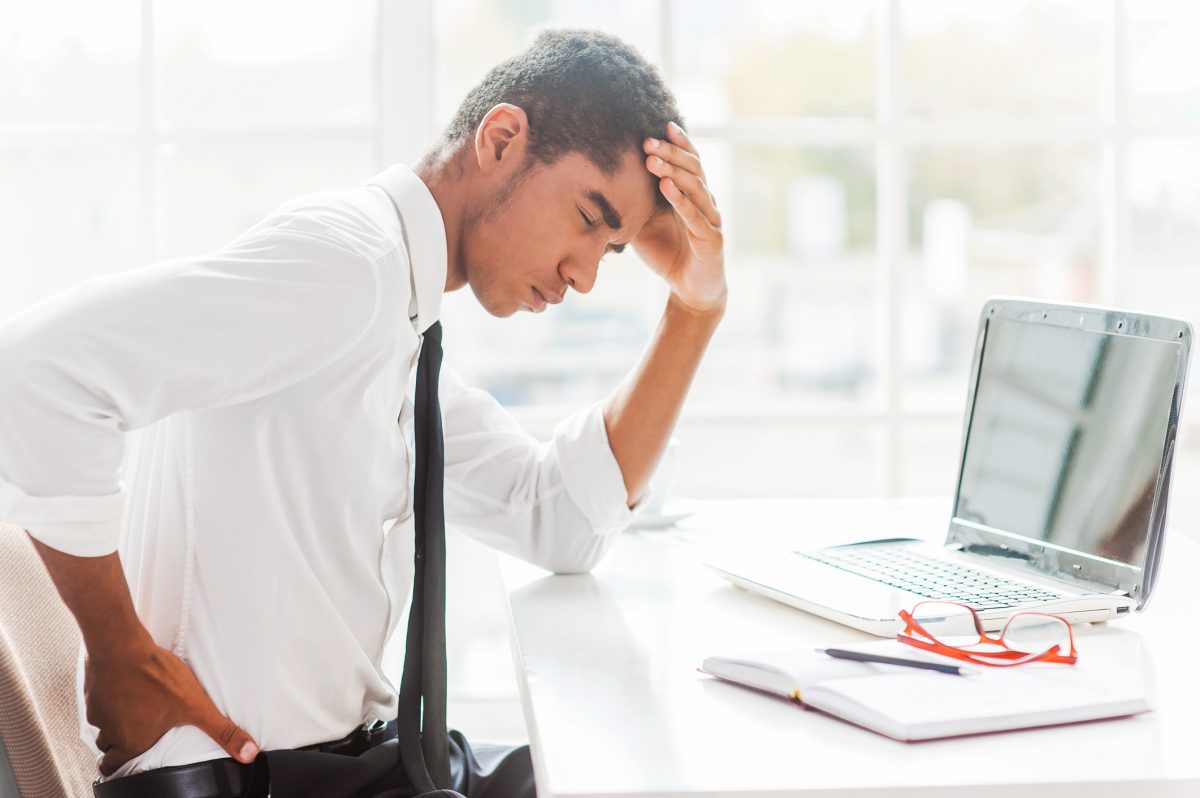 When you're bogged down by stress it sometimes feels like the world is on your shoulders. That metaphorical weight can actually be wary for your back—experts say that stress can contribute to back pain.
Back pain is a common medical complaint—80 percent of Americans will experience acute or chronic back pain at some point in their lives. Those with acute back pain only experience symptoms for up to three months, but symptoms of chronic back pain tend to last longer. Hereditary conditions, pregnancy, old age, poor physical fitness, and intense physical activity or jobs commonly cause acute or chronic back pain, but that's not all. It's said that chronic back pain often has a "strong psychological overlay," so it's no surprise that stress can contribute to persistent back pain.
When you experience stress, your body produces hormones that cause your muscles to tense up. This tension causes pain. Besides back pain, stress is known to contribute to abdominal cramps, jaw pain, and shoulder or neck pain as well. Fortunately, a little stress reduction and preventative measures can help you reduce your back pain.
Listed below are a few tips for you to consider.
Walk it off. Has your job got you down? Take a walk. Studies show that exercise can help you reduce your stress and your back pain, so by taking a walk during your break you can kill two birds with one stone.
Stretch. Yoga and Pilates are exercises that stretch your body and help relax your mind, which is perfect for your stress and back pain. Do a little research and consider joining a local yoga or Pilates studio near your home.
Invest in your sleep. Getting enough sleep is good for your stress levels and having a comfortable bed is important for your achy body. To reduce your stress and back pain, check to see if it's time for you to get a new mattress and get to bed on time.
Check your posture. Millions of people have a slouching problem, which is bad for the spine. You can reduce your stress by improving your posture. Yoga can be beneficial for better posture as well.
Bathe the pain away. What's more relaxing than a warm bath? To ease your stress and your lower back pain, consider taking a warm bath. Dim the lights, light some scented candles, and use luxurious bath soaps and salts. You'll clear your mind and ease your pain in no time.