Stress-Less Through Walking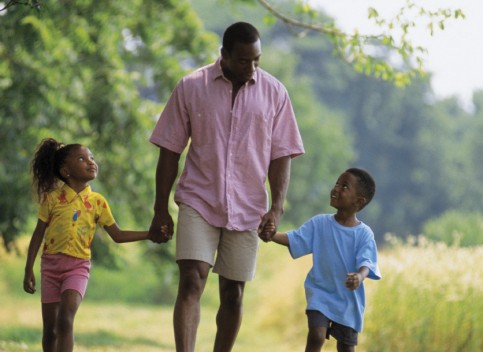 We can all do with a walk every now and then, but taking a Mindful approach to your exercise routine can turn your nature walk into eco-therapy. Nature walks have been used to treat an array of medical conditions like hypertension, headaches, stress, depression, diabetes, and digestive disorders. Walking releases endorphins in your body that trigger a "happy feeling" that reduces pain and stress. In fact, a U.K. study found that a nature walk reduced depression in 71 percent of the participants. Even a five-minute walk could "improve a person's mood, self-esteem, and motivation."
Tips for Your Mindful Nature Walks
Scenery counts. To truly experience a stress-free walk it's important to get out into nature. Consider taking a trip to your local park or nature trail. Also, consider going on weekly nature hikes. Soak in your surroundings; make observations about the plants and the wildlife.
Consider your clothing. Having the right posture and body movements is important, but having the right gear is crucial. Wearing comfortable shoes could not be emphasized enough. Also, consider the clothing that you'll wear. It should be warm in cold weather, but light enough to make walking comfortable. Also consider sunglasses, sunscreen, and pest repellent.
Be mindful of your body. Form counts during a stress-relieving walk. Be mindful of your pace and try not to go too fast or too slow. Be aware of your posture. Your neck and shoulders should be relaxed, but you shouldn't slouch either. Be cautious of your breathing as well. Taking deep, calm breaths will help reduce your stress.
Peaceful thoughts. As you walk try to keep your thoughts positive, as optimism is better for both our psychological and physical well-being. Uplifting thoughts can lower levels of stress and depression. If you prefer to keep your mind occupied, focus on the walk or your walking techniques instead.
Go exploring. With the right gear and tools, you don't have to stay on the beaten path. Consider exploring your surroundings on nature trails and parks. This may help you relax and further connect with nature. Just beware of hazardous pests and plants like ticks and poison ivy.
Bring a snack. Consider concluding your nature walks with a healthy snack like trail mix, fruit, or smoothies. There are meal suggestions that you might consider. Lastly, remember to drink lots of water.