6 Fun Popsicle Molds
Are you in the mood to make popsicles? well then, you're probably in the need for popsicle molds. This summer go for something that's a bit unusual like fruit-shaped or jewelry-shaped popsicles. If you need some suggestions check out some of the fun molds listed below.
6 Fun Popsicle Molds You Can Buy Online
Stackable popsicle molds
A lot of the traditional popsicle molds come in stands that require a lot of vertical space in the freezer. If you don't have that kind of space to spare you're going to love these stackable molds. Made from silicone, these molds are like popsicle-shaped tupperware. They come with lids and can easily be slipped into your freezer in different locations without taking a bulk of space.
Popsicle molds with a twist
 These silicone spiral popsicle molds are a lot of fun. They have a swirl-shape that your kids will love, and the sticks have a cup-base that will keep the popsicles from melting all over your floor. Find out more information
Ring popsicle molds
Your kids are going to love this popsicle mold! It's shaped like a ring pop! Your kids can wear their popsicles like giant jewelry and there's even a built in "drip guard." You can purchase a ring mold here.
Fruit-shaped popsicle molds
If you are making a pineapple or watermelon flavored popsicle, then this is the mold for you. These adorable popsicle molds are shaped like a pineapple and watermelon, and they are dishwasher safe. You can buy the molds here.
Ice cream-shaped popsicle molds
 Do you favor creamy popsicle recipes made with yogurt? Try using an ice cream popsicle mold for your creation. The creamy texture of the popsicle on top of the plastic cone stick will look picture perfect.
Silicone ice pops or freezies
 Looking for a stick-free popsicle creation? Try ice pops (also known as freezies)! These tube popsicles are great for young kids who are prone to drop their ice cream. If you're interested try these silicone molds with lids.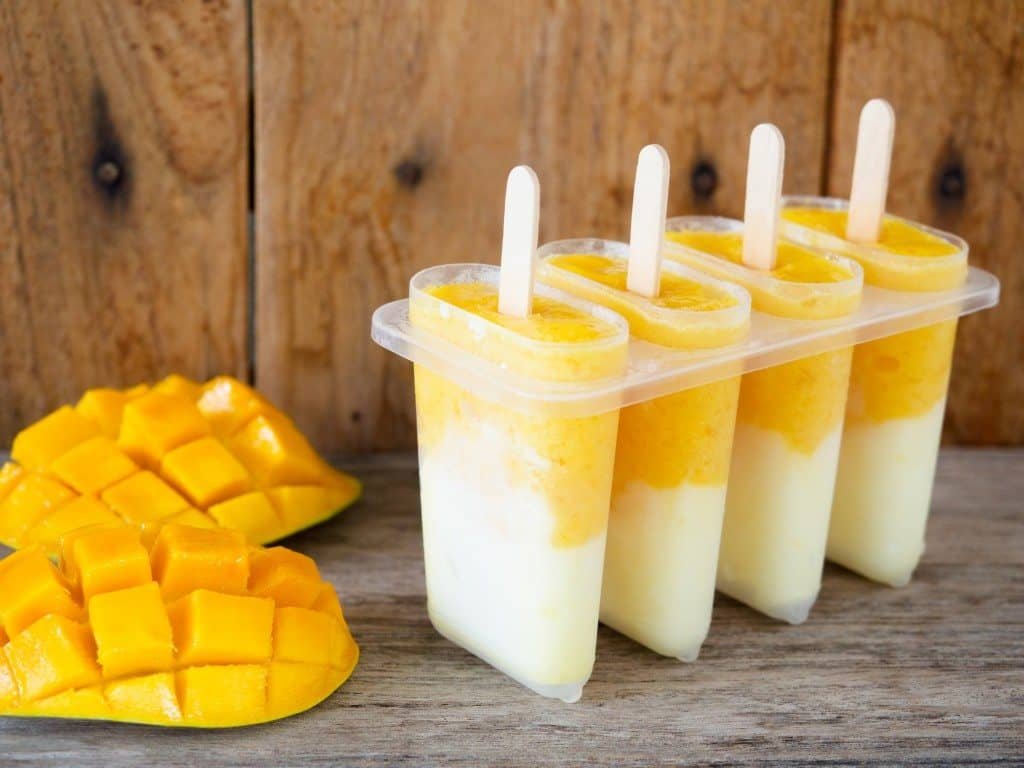 Bonus. Need some popsicles recipes for your new molds? Check out these ideas. With just a few ingredients you'll be able to have delicious and nutritious popsicles for breakfast.