Love Over Hate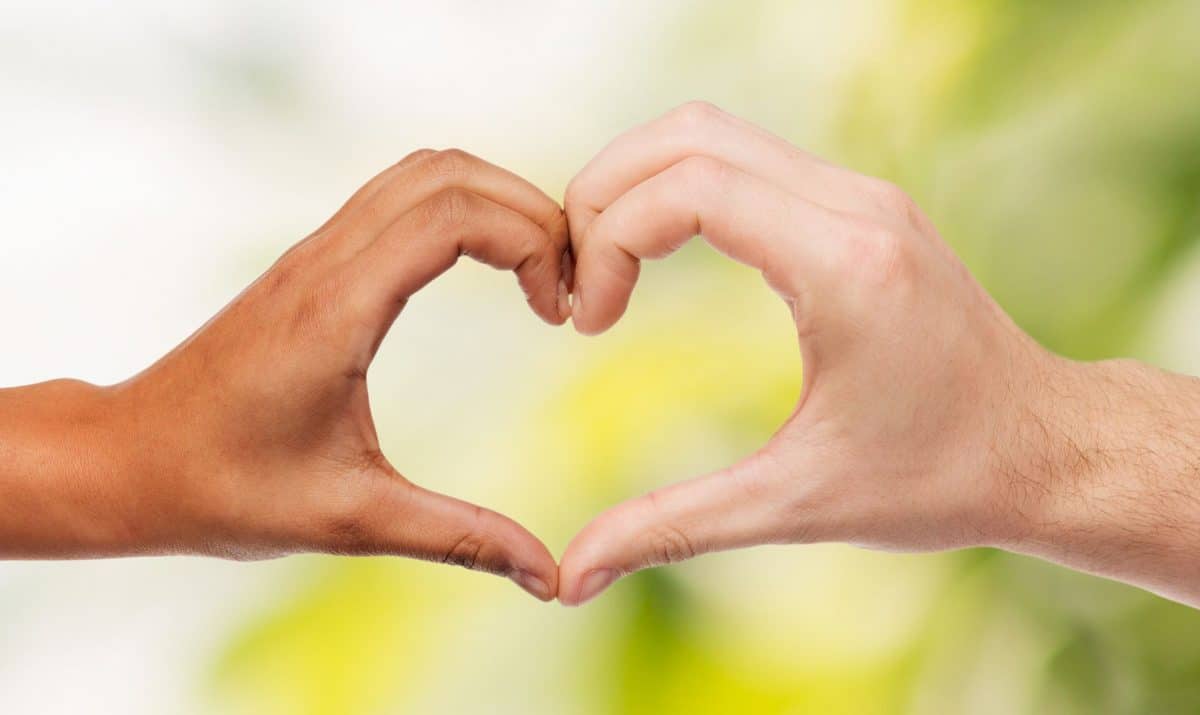 Love Over Hate: A Celebration of Loving Day
America may be the "land of the free," but the right to love is relatively new. On June 12, 1967, the United States Supreme Court made the decision to strike down all anti-miscegenation laws. Today, Loving Day, is the 50th anniversary of this court decision and a time for us to celebrate a mindful love that defies hate and changes our nation.
The first anti-miscegenation laws (laws criminalizing interracial marriages) dates back further than the founding of the country. According to The Harvard Crimson, "the first anti-miscegenation law was enacted in the colony of Maryland in 1661." The law declared that any freeborn English woman who married a Negro slave would henceforth be considered a slave and so would their offspring.
For centuries, more anti-miscegenation laws were passed, impacting numerous racial groups across the country. It was once illegal for White Americans to marry someone who was American Indian, West Indian, Chinese, Japanese, or from another racial group. These laws were enacted in states across the country—from Wyoming and California to Maine and Delaware. The 1967 Loving v. Virginia decision changed that.
Mildred and Robert Loving
Despite the tense racial climate of Virginia in the 1950s, Richard Loving and Mildred Jeter fell in love. Loving was of Irish and English descent and Jeter was of African-American and Native-American descent. After getting married in D.C. on June 2, 1958, they returned to Virginia and were arrested a few weeks later. They were charged, but their prison sentence was later suspended under the condition that they didn't return to Virginia together for 25 years.
In 1963, Mildred wrote to Attorney General Robert Kennedy for help and was encouraged to contact the ACLU. With two ACLU lawyers at their side, the Lovings took their care to the U.S. Supreme Court. The Supreme Court sided with the Lovings and their decision overrode the 16 state anti-miscegenation laws that were still in effect, making interracial relationships legal everywhere in America.
Interracial Families Today
Since Loving v. Virginia, the number of intermarriages has grown. In 1967, three percent of newlyweds were intermarried. Today the number is 17 percent. That means one in ten married people, or roughly 11 million Americans, are in interracial marriages. In addition, 18 percent of cohabiting Americans have a partner of a different race or ethnicity. These interracial relationships have led to a rise of U.S. babies with a diverse heritage. In fact, one in seven (or 14 percent) of U.S. infants has multiracial or multiethnic heritage. These families add to the unique fabric of American culture.
A More Mindful Society
Diverse opinions and culture make a more vibrant society. With Loving v. Virginia and other civil rights achievements, our society has made significant progress in terms of race relations. People opinions of about interracial relations have changed as well. Another study found that 65 percent of U.S. adults don't have a problem with the growing trend of interracial families, and another 22 percent believe children with parents of different races are in fact good for society.
With all the progress we've made it's heartbreaking to think about the hardships diverse couples faced just a few decades ago. We will never truly know how many couples the old anti-miscegenation laws affected—certainly most hid their love for fear of prosecution or denied their feelings altogether. But we do know that the injustice of these laws should never be repeated. So today, whether you're in an interracial relationship or not, take a moment to embrace your partner and give thanks. Loving freely, without fear or societal shame, makes for a more mindful life.
"I married the only man I ever loved, and I'm happy for the time we had together." —Mildred Loving